Talend offers a broad portfolio of data integration and data management solutions. Based on an open architecture for optimal flexibility and with out-of-the-box connectors for more than 800 applications, Talend is a market accepted alternative for the displayed suppliers of black-box middleware and integration products.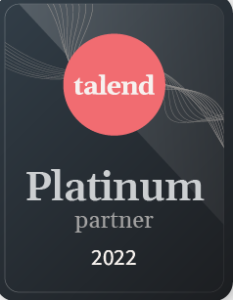 cimt has been a Talend Professional Partner since 2009 with more than 70 completed Talend implementations and projects in The Netherlands and Germany. Therefore, as an experienced integration partner and local value-added reseller of Talend in the Netherlands and Germany, cimt offers extensive expertise with the Talend solutions for Data Integration, Data Quality, Application Integration (ESB) and Big Data issues
With a team of more than 80 certified architects, consultants and developers, we offer in-depth technological knowledge and experience for robust and individually applied solutions. In this way, together with you, we maximise the value for your organisation and are able to offer Talend Support for our customers.
About Talend
Since its foundation in 2006, Talend has grown into the world's leading provider of Integration Software. Based on Open Source, Talend offers innovative and enterprise-wide solutions that enable your company to generate added value faster. More than 1,700 companies worldwide now rely on Talend solutions.
Talend's software offers a universal and open platform at a predictable cost. The platform is designed in such a way that development processes are shortened, users have a fast learning curve and the Total Cost of Ownership (TCO) is thus reduced. Talend has native support from modern Big Data Platforms and in this way reduces the complexity of integration projects.
Innovation out of the box
Talend Data Fabric offers a complete Platform, with which informed decisions can be made on the basis of high-quality
data analysis. It is the only solution that allows customers to switch between real-time, streaming and batch processing of data that is local or in the cloud. Big Data becomes child's play! Only Talend offers its users one integrated platform for all integration, data quality and Master Data Management (MDM) operations. In addition, the product portfolio includes self-service products for data preparation, data stewardship and an integrated data catalogue for data governance.
Comprehensive Integration Framework against low TCO
Talend's Open Source licensing model is a revolution in the market and represents a huge reduction in operational costs for an integration solution. Unlike other providers, Talend bases the pricing model on the number of developers, with no hidden costs per connector or additional capacity-related costs. Customers only pay for what they need, so the up-front investment burden is much lower. In this way, Talend not only realises a cost advantage for its customers, but it is also easy to calculate the total exact cost in advance.